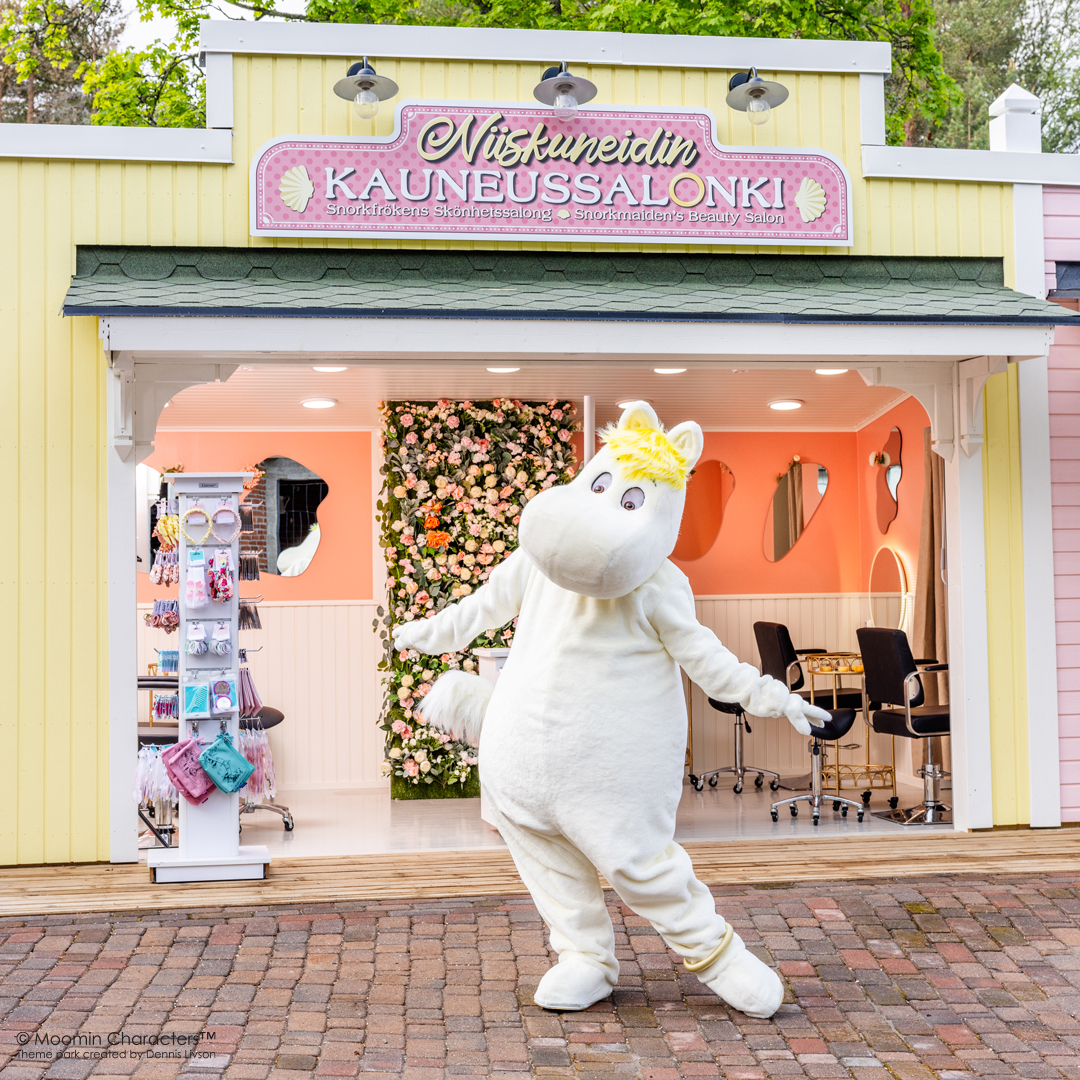 Snorkmaiden's Beauty Salon
In Snorkmaiden's Beauty Salon, you can transform into Snorkmaiden or get other fun character face paintings or exhilarating treatments. You can select the Hobgoblin's Fantastic Transformation, where you'll find yourself with a Moomin character face painting and the character's ears, the Primadonna's Spectacular Lock Beautification, or the Strongman's Powerful Hairdressing which will give you a very nice haircut. Whichever you choose, you're in for a fun and relaxing experience!
Please note that the Beauty Salon will take its last customers 15 minutes before the park closes.
Opening times:
10.6.–30.6. at 11.00–16.45
1.7.–31.7. at 10.00–17.15
1.8.–20.8. at 11.00–16.45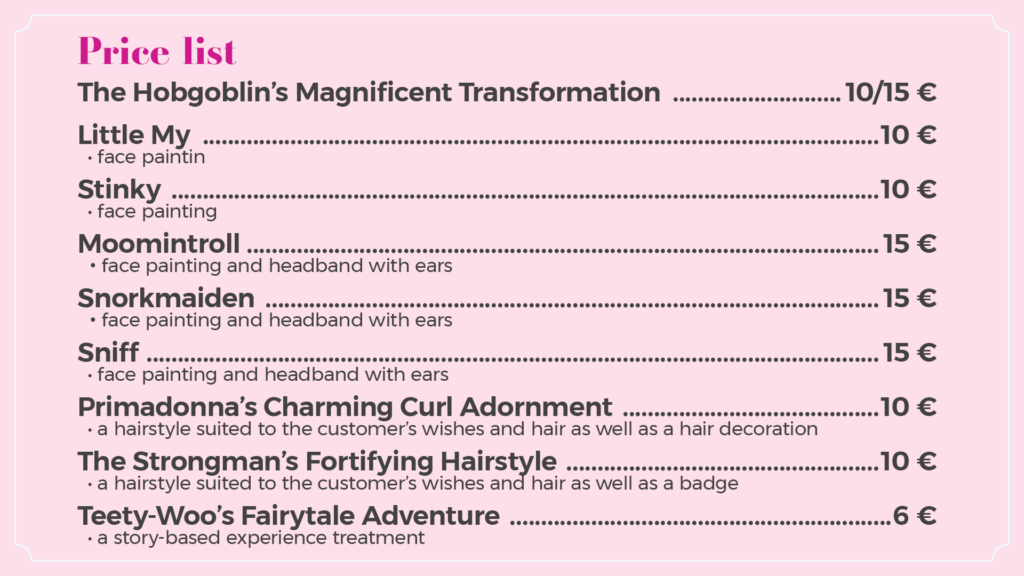 Related