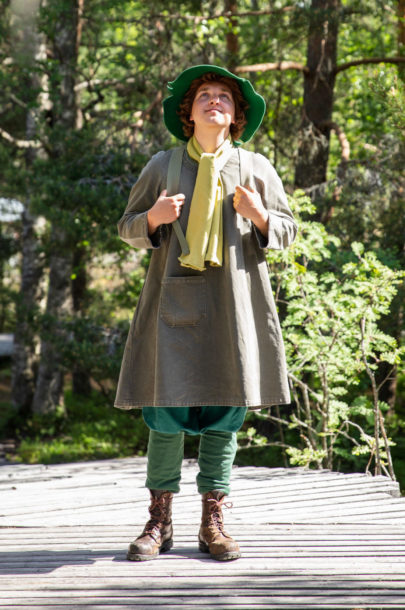 "There was a long silence. Then Snufkin said slowly: "It would be awful if the earth exploded. It's so beautiful." (Comet in Moominland)
Muumimaailma Oy is a tourist company founded in Naantali in 1993 based on the Moomin stories created by Finland-Swedish author and artist Tove Jansson. The theme park was founded under the iniative of Dennis Livson, producer of the Moomin animated series, to provide experiences for children and their families. Responsibility for the environment is a central value for Moominworld, as it is part of both the company's values and the Moomin world view. Moominworld is located in the midst of the beautiful Finnish archipelago, and nature is an integral part of the park's atmosphere and experience. For its work in sustainability, Moominworld has been awarded, for example, the Sustainable Travel Finland label and the EcoCompass certificate. EcoCompass-certified companies do genuinely meaningful work for the protection of the environment.
Moominworld's environmental promise
Moominworld operates according to its values when it comes to the sensitive nature of the archipelago as well as the cultural historical significance of its operational environment. This means that
we aim to protect the enviroment and promote environmentally friendly options in all our activities,
we aim to actively influence the tourist industry by our exemplary environmental action,
we aim to protect natural diversity and promote sustainability, environmental education is part of our concept,
we communicate actively about our sustainability work.
Moominworld's principles of responsible operation
Our cultural responsibility means promoting children's culture, education, and charity. Our environmental responsibility means that we use 100% renewable energy (electricity and heating), reduce water consumption and waste as well as improve our recycling. Our social responsibility is about the wellbeing of our customers and staff, the safety of our products and attractions, and providing employment to young people and coaching them in their future careers. Our financial responsibility is related to our position as a significant tourist attraction in the region, ensuring the sustainability of our supply chains as well as the financial profitability of our operation.
Sustainable Travel Finland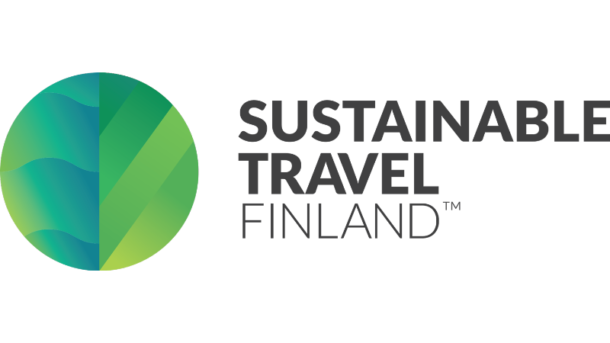 Visit Finland has developed the Sustainable Travel Finland programme for tourism companies and regions. Companies and regions fulfilling the strict criteria of the programme will be awarded the Sustainable Travel Finland label. Muumimaailma Oy takes part in the programme and was awarded the Sustainable Travel Finland label in September 2021 for its sustainability efforts.
EcoCompass certificate
Moominworld has been awarded the EcoCompass certificate. It is an acknowledgement of our concrete environmental work with a genuine impact.
Sustainability tips for our visitors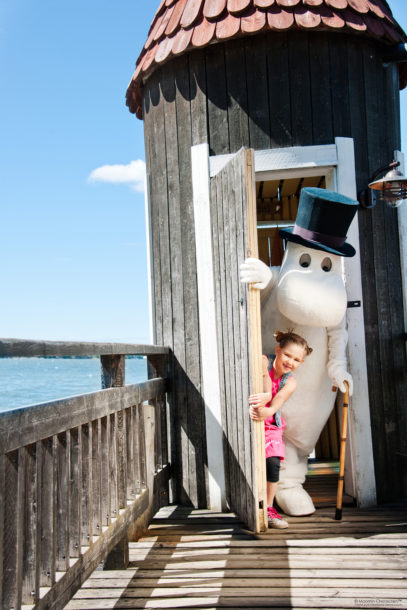 By our actions we can all make a difference for the environment. Whenever possible, please use public transport. For example, you can travel to Naantali from Turku using local buses 6 and 7 or by steamboat Ukkopekka. If you travel by car, you can park at the Moomin Car Park from where there's bus transport available to Naantali's Old Town.
Take care of your rubbish during your visit. Please don't drop your rubbish on the ground, take it to one of our recycling points.
When dining, please avoid unnecessary waste, for example, by taking only what you or your family member can eat for sure at the buffet. You can always go for seconds, so there's no need to worry about not getting enough!