Stay in comfort!
You can easily spend several days in Moominworld and in other local family attractions. It is advisable to book your accommodation in advance, especially in the middle of the summer. There are plenty of good alternatives for accommodation both in Naantali and in Turku. If you want, you can stay in a relaxing spa or in a child-friendly family hotel. Some hotels also offer handy Moomin packages. More information can be found for example on the Visit Naantali and KissMyTurku websites.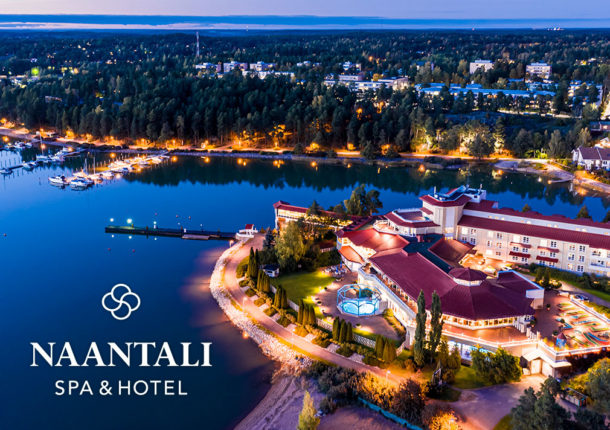 Naantali Spa
Warm pools, lovely restaurants, fun activities, and relaxing spa treatments guarantee that the whole family will enjoy themselves. An active holidaymaker will be glad to see the modern OLOFitness gym, a tennis court, and a 12-hole minigolf course that promises fun for the whole family. Naantali Spa is located within walking distance from Moominworld.
Read more »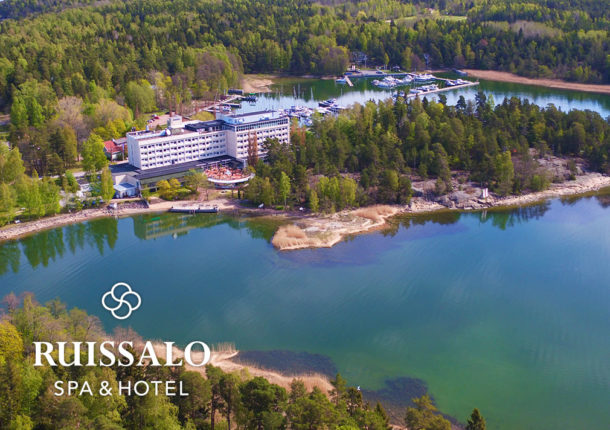 Ruissalo Spa
Ruissalo has something to offer for the whole family. Hike in the nature, enjoy a beach holiday, try kayaking, or rent a bike to explore the island. Combine a summery spa holiday in Ruissalo Spa, Turku, and an adventure in Naantali's Moominworld. Ruissalo Spa's location is unique – the Spa is in the middle of a natural park and blessed with the beatiful Airisto seaviews. Turku city centre is only a 10-minute drive away.
Read more »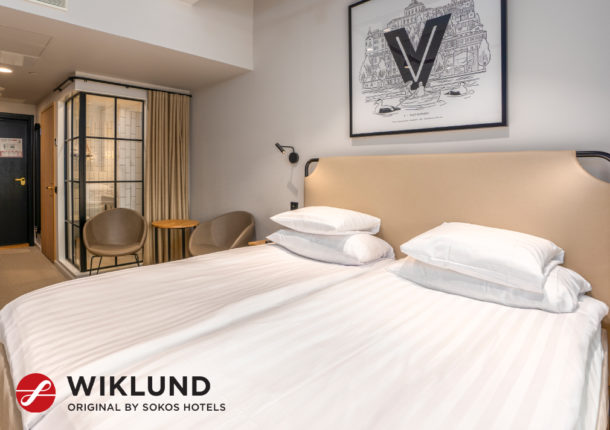 Original Sokos Hotel Wiklund
A family-friendly hotel located right in the heart of Turku, next to the Market Square. Everything you need is right here, under the same roof: for example family rooms, several restaurants (including a hamburger place), a department store, and a grocery shop. Parking is made easy in the Turku Toriparkki underground parking complex.
Read more »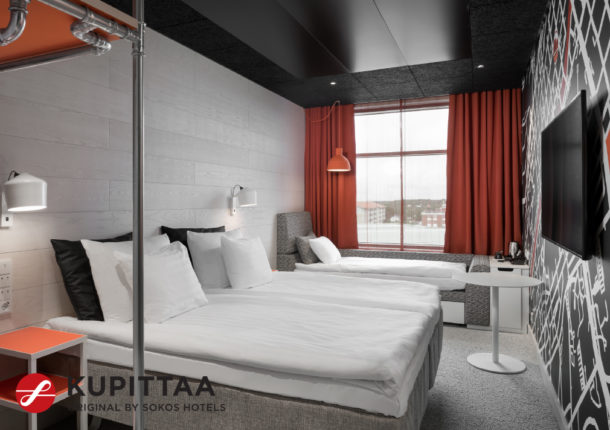 Original Sokos Hotel Kupittaa
A family-friendly hotel easily reached by car or by train from the Kupittaa railway station. Bistro Elli, Deli, and Kuppis Rooftop Bar also offer their services for travelling families. Kupittaanpuisto Adventure Park and Traffic Park create extra experiences for your summer holiday. You can easily travel to Naantali's Moominworld by car or by a Föli bus.
Read more »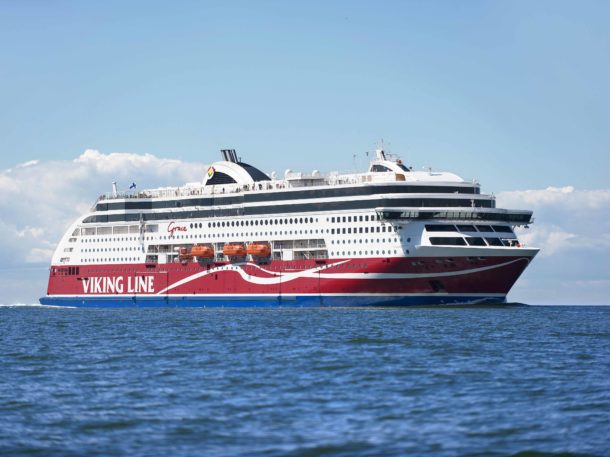 A day at Moominworld and a cruise on Viking Grace
Combine two experiences and spend the best day of the summer with your family! First visit Naantali's Moominworld, where the fairytale created by Tove Jansson is combined with the authentic nature of the archipelago. You can continue enjoying the beatiful archipelago in the evening and also the following day if you continue your holiday on Viking Grace.
Read more »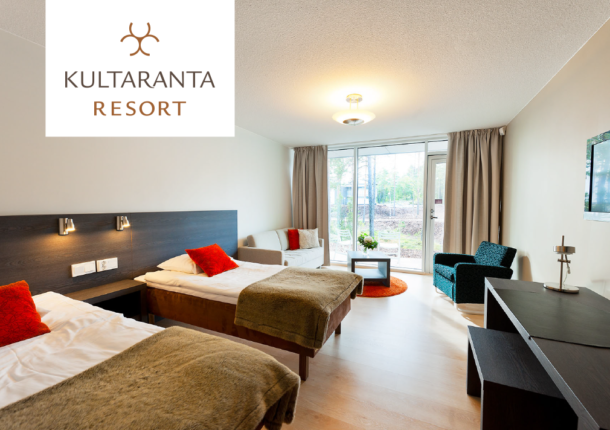 Kultaranta Resort
Kultaranta Resort is a unique and spectacular place located only about five kilometres from Moominworld on the island of Luonnonmaa. The resort's high-quality hotel rooms give you and your family a chance to stay in naturally beautiful surroundings. Comfortable and airconditioned rooms guarantee a pleasant accomodation experience after your Moomin visit, and all the services of the club building are just a short walk away.
Read more »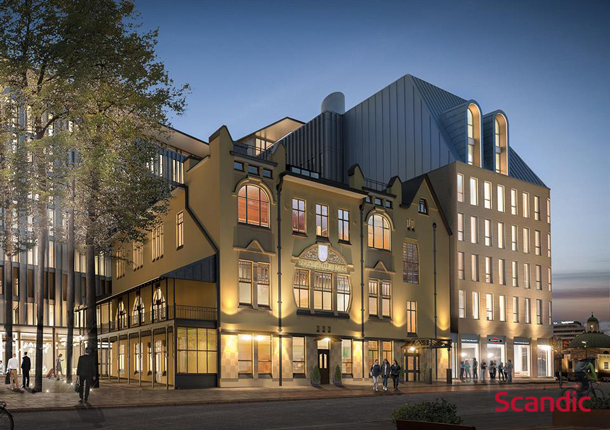 Scandic Hamburger Börs
The new, modern Hamburger Börs enjoys a top location, right in the centre of Turku by the market square. The hotel provides peaceful accommodation in its new annexe, where stylishly designed rooms equipped with air conditioning ensure a great night's sleep. The hotel has its own garage and there is also a large public garage Toriparkki close by. Our restaurant, heated winter garden and outdoor terrace are on the ground level, whilst Börs Katto rooftop bar with its large terrace is located on the 9th floor.
»