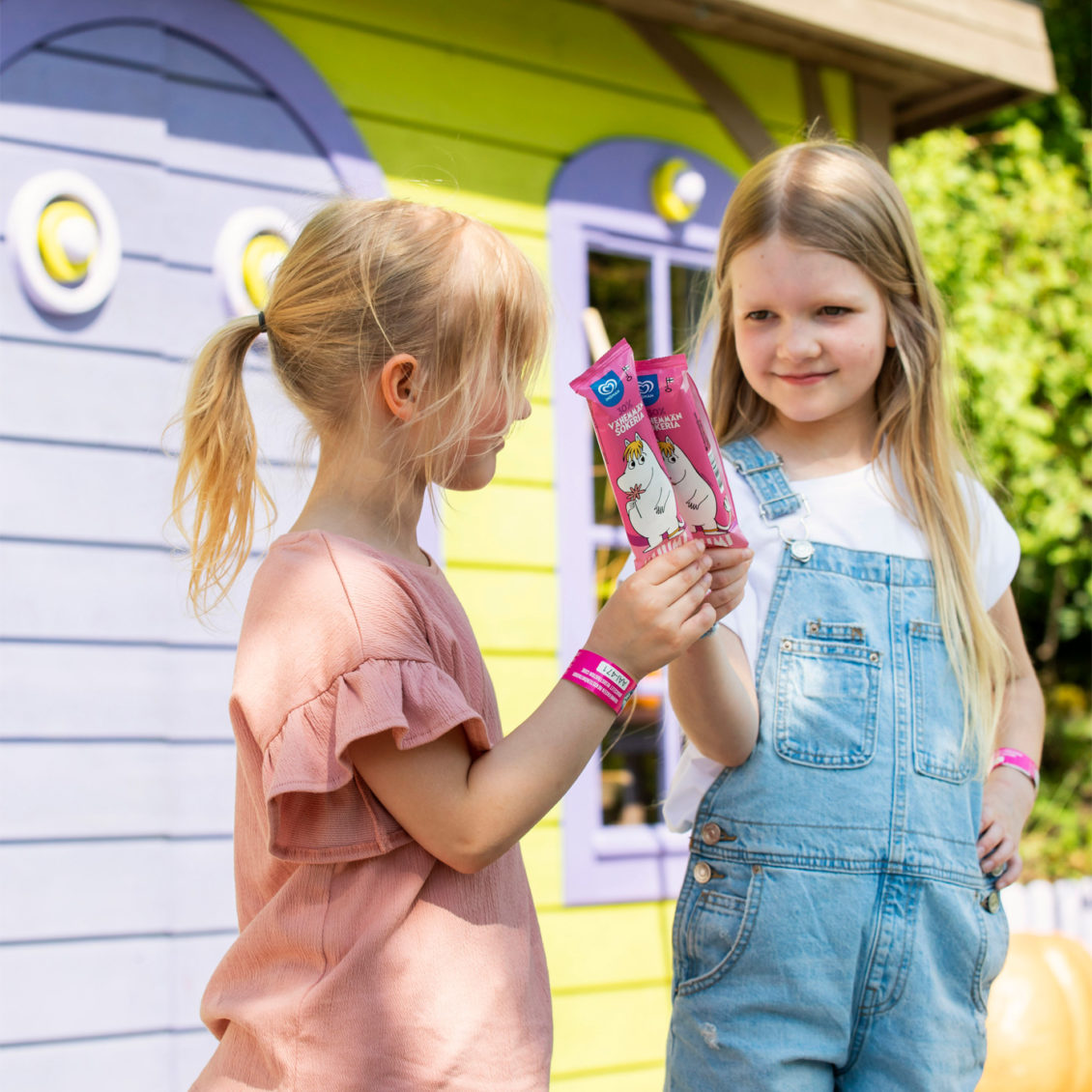 Hemulen's Ice Cream
I say, what's that thing in my tummy? Why, it's clearly a spot reserved for ice cream!
Opening times:
10.6.–30.6. at 12.00–16.30
1.7.–31.7. at 11.00–17.00
1.8.–20.8. at 12.00–16.30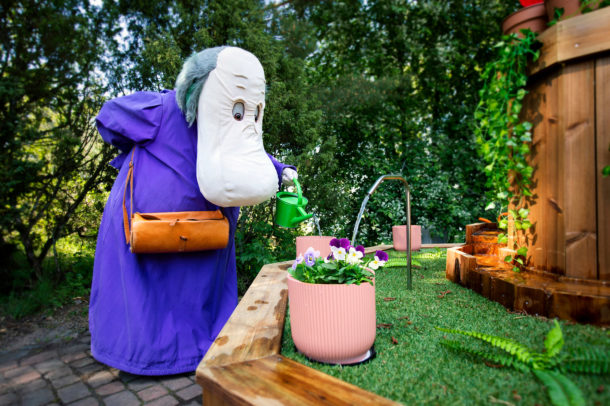 Hemulen
Hemulen is a bit unfamiliar with socialising, and he loves to spend time all by himself, with just his plants and his butterfly collection for company.
Read more »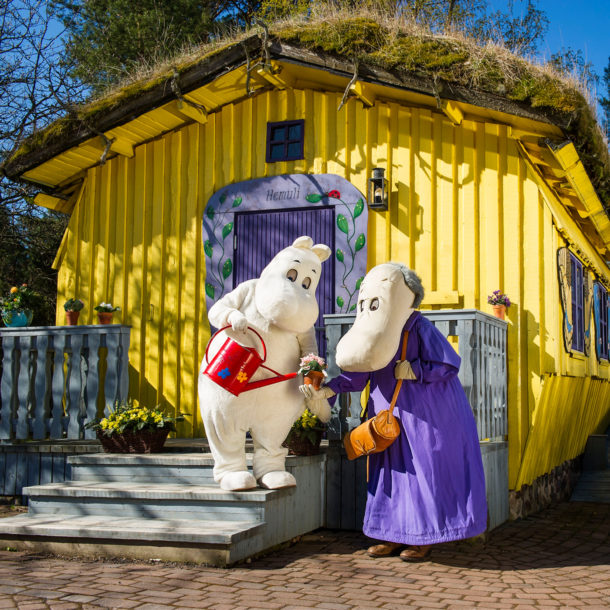 Hemulen's House
Hemulen's house is that of a real botanist, which might account for the verdantus aboensis growing in his boot.
Read more »