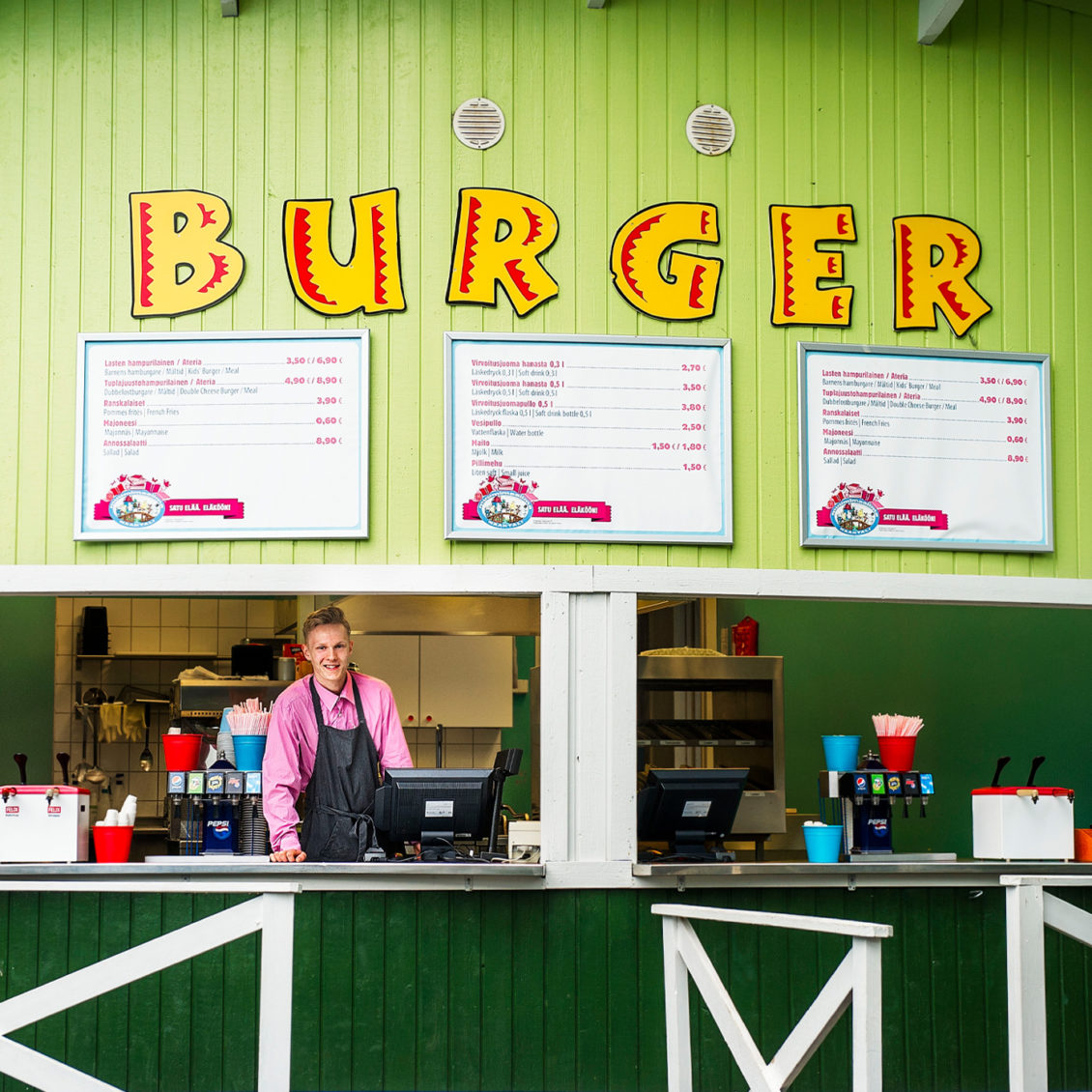 Burger
Gobble up and carry on! Restaurant Burger offers delicious burgers. With a side of fries.
Opening times:
10.6.–30.6. at 11.30–16.30
1.7.–31.7. at 11.00–17.00
1.8.–20.8. at 11.30–16.30
"Now I've eaten and thought
and everything is a little clearer."

– Moomintroll
Price list
Our buns are baked in a nearby bakery especially for Moominworld, and the steaks are made of beef. Burgers are available also as a vegan version or with a gluten-free bun.
L lactose-free | G gluten-free | M dairy-free | Veg vegan | * contains allergens